Professional service and repairs regardless of the brand
Wide range of services for heavy vehicles, as well as special body construction.
Welcome to a full-service house, where you will find all the heavy equipment services under one roof. Our skilled mechanics and the latest technology are at your disposal to ensure high-quality service and satisfied end results.
LATEST NEWS:
17.12.2015 We wish You Merry Christmas and a Happy New Year! Our workshop will be closed during 24th-27th December.
2.7.2015 We have signed a contract with VDL and we are now part of their service network. More information:
http://www.vdlbuscoach.fi
19.01.2015 Special body building - on the tab are added images, which can be found at the link on the page, please look!
---
Our office is located on highway 67, in Kauhajoki Aronkylä. We have a large yard, a garage workshop, office space, as well as full-height washing line operating with tokens. In the industrial area of Aronkylä also operates IKH, Älvsbytalo, as well as a number of other well-known companies.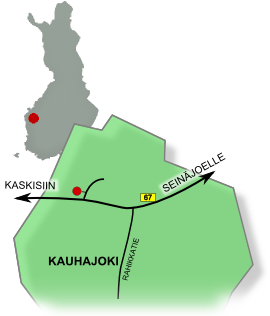 ---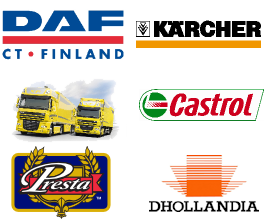 For the wellbeing of your vehicle, in addition to our responsible and professional staff are also the highest quality brands on the market.

We also have Finland's only full-height vehicle washing line that operates with tokens.
If you want to join our mailing list, please leave your contact details via the contact form. We will send by e-mail or SMS information about current offers so that you will be among the first to receive the data!